AIS - Air Insulated Switchgear
We provide a wide range of air-insulated switchgear products that are manufactured to meet the highest and latest international standards. These products are mainly used for control and protection in medium-voltage power circuits for industrial, commercial and utility installations.
12/17.5 Kv metal clad switchgear , type alfa12
---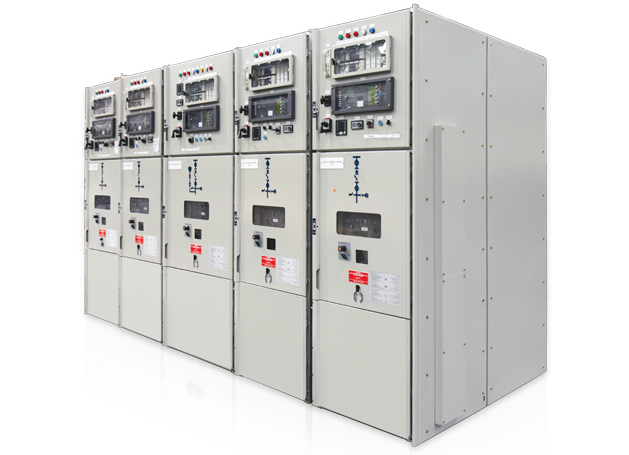 alfanar aLFa12 is an air-insulated Medium Voltage metal clad switchgear. It is designed, manufactured and type-tested in accordance with the latest IEC standards and GCC region specifications.
alfa12 is commonly used in control and protection of medium voltage power equipment and circuits in industrial, commercial and utility installations involving medium voltage distribution feeders.
---
Technical Specifications:
Air insulated Medium Voltage Metal clad switchgear, as per IEC 62271-200.
Rated Voltage: 12/17.5 Kv
Main Bus current Ratings : (630/1250/2000/3150)A
Functional units: Incoming Feeder, outgoing Feeder, Bus Riser, Bus Section, Bus VT (Bus Earthing).
Short circuit withstand current up to 31.5KA.
Short circuit duration tsc=3 sec
Frequency : 50/60 Hz
Power frequency withstand voltage( for 1 min ) : 38 kV (rms)
Lightning impulse withstand voltage : (1.2/50 μs): 95kV (peak)
Internal Arc Classification: AFLR (31.5KA/1s)
Loss of Service continuity : LSC2B-PM